The Teddy Bear Art Museum

The Teddy Bear Art Museum, located in the former home of the LEGO family, is an architectural experience. The museum has eight creative areas with over 1000 teddy bears, where creativity is the foundation of the visionary environment.
Using light as an effective instrument, the museum shows the journey of the teddy bear from its beginnings to the present day. In addition, the lighting creates an intimate and cosy atmosphere - just like being at home.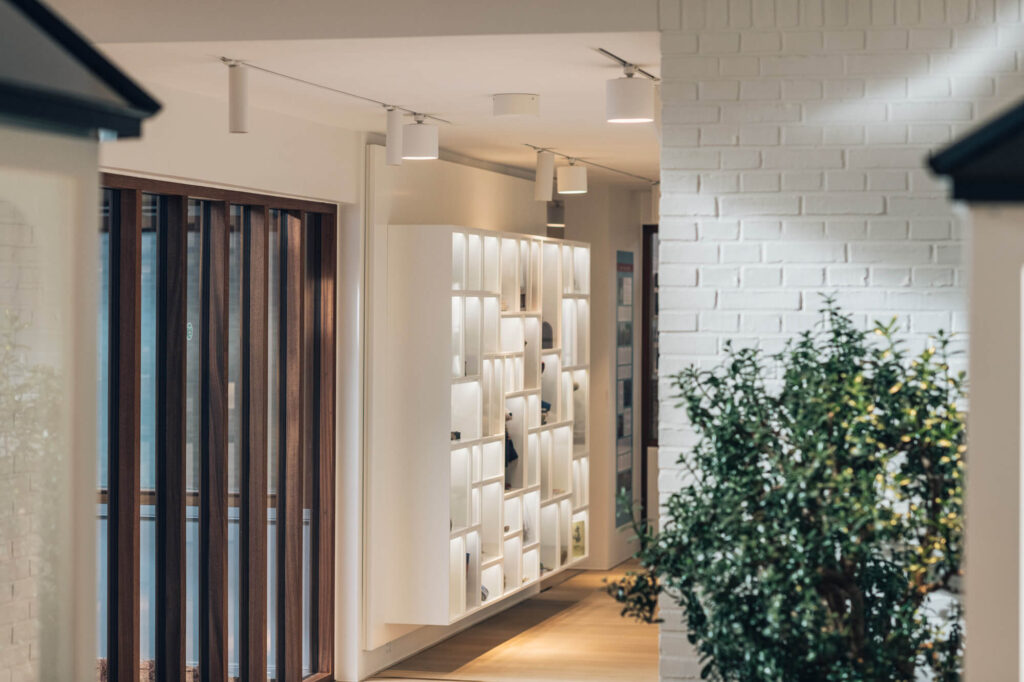 The Teddy Bear Art Museum
Museum
Billund
2018
GO Ceiling LED 50w Glo
Osram Parathom LED 5,9w 36°
Global GAC600
Global GAC600
Bilux DALI LED Spot 26w 
Bilux small reflektor 73°
Bilux DALI LED Spot 26w 
Bilux Reflector/Ring Blk 30°
Bilux small reflektor 30°
Turno DALI LED Spot 26w 17° 
Turno DALI LED Spot 26w 24° 
Turno DALI LED Spot 13w 24°
Turno DALI LED Spot 13w 17°
Turno DALI LED Spot 26w 17°
Turno DALI LED Spot 26w 24° 
DALI LED Spot 13w 17°
Turno DALI LED Spot 13w 24°